Blogging can be an essential way to inform and educate your prospects on their wants and needs (that your products or services may help them with). Because building a business empire takes an extraordinary amount of time and effort, and blogging is just one aspect of it, most busy professionals neglect updating their company blogs.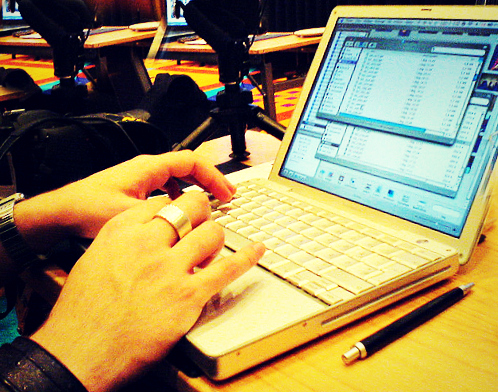 If you want to lengthen the life of your blogs, and you don't have the time to update your blogs on a consistent basis- what should you do? Here are six strategies you can put into place right away:
Make sure that your blogs are search engine friendly. Always double check your title and description tags, categories and keywords to be certain that they stay relevant to your post. Make sure you don't stray from the guidelines set forth by search engines, otherwise your blog will be penalized.
Inter-link your posts. Make sure that when writing your post, you link relevant keyword phrases to previously published articles. It will help in your search engine optimization.

Send your subscribers emails about your post.

Include a brief summary of your blog and communicate the value of why they should read your blog by telling them how it can help solve their problems. You can also encourage them to subscribe to your blog so that they don't miss out on the important updates. By doing this, you will build a stronger relationship with your email subscribers.

Be certain that your blogs have CTAs (Call-to-Action).

This directs your readers on what they need to do next, and so they will know where to reach you. CTAs are important because, in most instances, people need to be told what to do and typically respond well when there's a clear step of what to do next.

Repurpose your blogs.

By sharing someone else's information that would also be beneficial for your network, you can repurpose a blog or article that's an old post (that's still relevant) or use as a theme for one of your upcoming webinars. By using other's content, you now have an entire mini-package comprised of useful information and tools to share with your prospects or clients.

Use social media sites, such as Facebook, LinkedIn, Pinterest and Twitter.

These are a popular and valuable platform to showcase your blogs and articles. Link your post to your social networking sites to spread your content across all platforms, and allow your readers to "share" these resourceful posts.
Blogging will be a major asset for your business to reach your targeted prospects as long as you stay relevant and true to your prospects needs. Offer realistic and timely solutions in every post, in order for your customers to feel value and to help gain their trust. Blogging allows you to interact and engage with your audience, and to get immediate feedback regarding their concerns. Engaging them in discussions to gather comments and suggestions regarding your company's brand will help your business grow profitably and professionally.

The most important thing you should remember in blogging is consistency. Even if you can't regularly post blogs, make sure you continue to communicate with your prospects and clients through your blogs to strengthen your relationship with them.