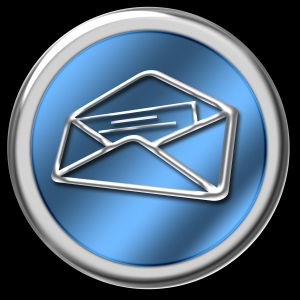 Email marketing continues to be one of the most cost effective ways to communicate with your audience of clients, prospects, partners and vendors. It continues to be a great medium to help you establish brand awareness for potential customers while encouraging trust and customer loyalty for your current clients. But how do you make your marketing messages stand out amongst your competitors in the market? The answer is to integrate your content with your email strategies.

Resourceful, educational and relevant content is the most vital part of your email marketing. In one way, you can use content to give your prospects an idea of what your business is all about, from the products and services your company offers, to the news and updates regarding the company and the industry it revolves in. You can also use content to educate the consumer about a need they didn't know they had, or to "reset their buying criteria" to methodically inform and educate your target market on how to make wise purchasing decisions. Of course, these organized messages demonstrate how and why they should buy YOUR products and services, but in an educational and resourceful way. Having relevant content that is helpful is also one of the best ways to nurture leads through a communication process that provides you a sales force that works 24 hours a day, 7 days a week.

Chris Baggott is Chairman and co-founder of Compendium, a content marketing company. He gave some tips about incorporating your email and content strategies for successful email marketing, and perceives email marketing as a three-legged stool comprised of technology, data and content. He understands that sophisticated and easy-to-use software tools create efficiency in email marketing, but in order to take advantage of these tools, marketers need a database of eager prospects to send to, relevant content that will inform and empower them.

Chris believes the greatest marketing tactic in the history of mankind is the 'similar situation' story. You can learn more about that and other email marketing tactics in his l article entitled, "Email Marketing: 6 Tactics on Combining Content and Email Strategies"

Your content marketing and email strategy go hand in hand. For your email marketing to be successful, you will need helpful content that positions you as the market expert and industry resource. They should be able to quickly relate to your information and know that you can help them solve their problem – even the ones they didn't know they had.
Photo Credit: Stock.xchng
Inbound Team is Georgia's Digital Marketing Agency specializing in helping businesses grow through inbound and digital marketing.
Inbound Marketing Services
are available for companies that want more leads and want to accelerate their growth.