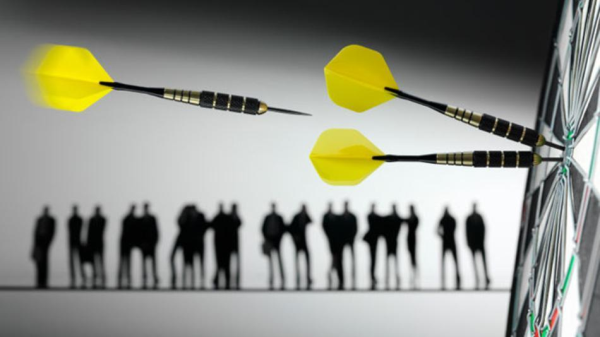 There are many factors that lead to the success of a business, such as social changes, financial status, availability of resources and so forth. But the most crucial thing that can affect your business is your personal perspective and attitude towards work.

Bad habits and bad practices will ultimately contribute to a business' fallout. Running a business is never that easy - it certainly takes a great amount of determination, intense hard work, a lot of time and of course, a persistent attitude. But sometimes, even having all these traits won't be enough (and bad luck doesn't have anything to do with that). Nellie Akalp wrote about the common mistakes entrepreneurs do that that affect their business. Here's a snapshot of some reasons...

1. They Don't Have a Passion for Running a Business
Passion is usually not in short supply with entrepreneurs; however, this doesn't mean that all entrepreneurs have a passion for what's needed. Many times, people have tremendous passion for their product, service or technology but this doesn't necessarily translate into a passion for managing a company.
2. They Need to Please
Kindness is a wonderful trait and one that we need more in business today. However, a relentless need to please can be detrimental to an entrepreneur. People with this tendency often overextend themselves in the workplace and bend over backwards for others. In short, it's hard to achieve your own goals when you're constantly focused on trying to make everyone else in the room happy.

3. They Can't Work Without a Playbook

When you run your own business, you call the shots. You'll need to be confident making decisions on the fly and setting your own course without any instructions. If these aren't your strengths right now, you'll need to learn them pretty fast.

4. They Fear Failure

If you're scared of failing, you're probably playing it too safe as an entrepreneur. Fear of failure is one of the strongest forces holding people back from their potential. If you fall into this category, you've learned that it's easier to slide along with the status quo than to take that important first step.

5. They're Overloaded With Busywork

With all of today's digital distractions, it's easier than ever to lose control of one's schedule and goals. Savvy entrepreneurs know how to stay focused on their priorities in the face of these distractions. They understand how to manage and lead their time, rather than simply react to issues and requests as they come in.

To learn what not to do, I encourage you to read the full article, 7 Reasons Some Entrepreneurs Don't Meet Their Potential.

Your business' success depends on how you, as an entrepreneur, perceive it. There's an old adage that says, "Love your job so you don't have to work for the rest of your life". If you have enough belief and passion for what you do, success can come your way. Be unrelenting in your efforts concerning your business, in order to rise to the occasion.

What about you? Do you have some of these traits too? What did you do about it? Leave a comment and share it to us!