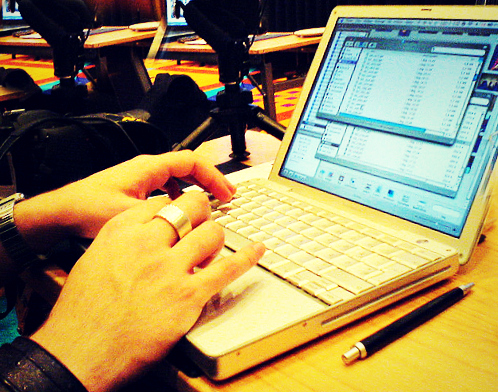 Marketing has become an art form that continues to be perfected over time, and your business' success depends on how creatively you position yourself in the marketplace. The success of your marketing messages is dependent upon how relevant, interesting and appealing you can make them connect with your audience.

You may know that blogging can be one of the best ways to promote your business, but are you actively and consistently doing so? Business blogs can open doors for communication and interaction between you and your potential customers and/or clients. Though your blogs, you can engage in forums and join community discussions to understand the wants and needs of your prospects and at the same time, offer them knowledge and information regarding your offered products and services. This helps promote brand awareness and will make you a trusted brand by understanding your potential customers and clients' desires.

More importantly, a relevant, interesting and creative blog can help boost more traffic to your website and help you generate more leads by engaging prospects looking for answers and information.

An established online presence can also be accomplished with the help of blogging. If you post content that is relevant and purposive for your audience, you can capture their interest, which can lead to a considerable amount of followers. The more popular your blogs become, the more they will be shared, and the more they will be "relevant" to Google – thus helping more people to be aware of your business and your brand. This can help you be seen as a trusted brand and a company that can surely address their problems and needs.

Here are four basic points to remember if you want to blog effectively for your business:


Be creative. Think of topics that are relatable to your business and make them interesting and entertaining for readers to actually want to read them. When an idea pops into your head, make sure you write it down so you can eventually write about it later. You can use online tools such as Evernote or Google Docs to help you accomplish this. Keep in mind that creativity is the key, and an epiphany can happen when you least expect it, so when you have an idea, make sure to write it down.
Be punctual. Always write in a schedule. You don't have to write a 600 word blog in one sitting, just be certain that you take time for just an hour or two a day. This will help stimulate your mind so that you will feel inspired and ideas will eventually keep flowing.
Be open-minded. The best thing about blogs is the interaction you can generate from them. Encourage comments, questions and suggestions so that you'll have a point of view on what your prospects and clients need, want and desire.
Be consistent. Your efforts won't bear fruits over-night so be patient. Blogging is a continuous effort, so be unrelenting in your strategies for blog topics, and consistent in your campaigns if you want to be successful.
With great content that informs, educates and empowers and with the help of social media and other online tools, your business blogs can reach your targeted buyers across multiple platforms and begin a lead generation process for your business.
Photo Credit: Flickr
Inbound Team is Georgia's Digital Marketing Agency specializing in helping businesses grow through inbound and digital marketing.
Inbound Marketing Services
are available for companies that want more leads and want to accelerate their growth.