The right educational content can do wonders for businesses. How about your business? Do you regularly write and promote helpful content that motivates and educates your prospects?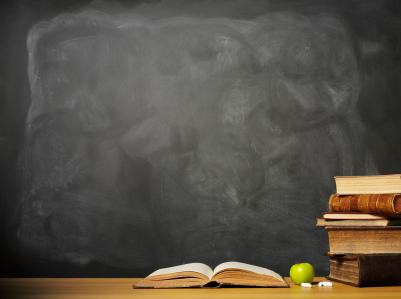 Corporate blogging not only allow companies to showcase their products and services, but gives them the leverage to inform and engage with their employees, prospects and customers.

The business that educates consumers on how to buy, dominates that marketplace. It is always an advantage for the savvy business to know what it's targeted audience wants, beginning with the level of service - down to the quality and selection of the products and services offered. Having resourceful blogs on your business' website provides a common ground for interaction between the company, their employees, their customers and their prospects. This way, everyone concerned will share a voice in the conversation.

By blogging for your business, your employees can contribute their viewpoints - which give them a sense of "ownership" and respect, and that can be a real asset for your company. Your potential and existing customers are able to share their thoughts, comments, questions (and yes, objections) that could help your business improve and grow. Blogs give room for a transparent and honest communication, and a forum to directly communicate and engage with you or parts of your team. These are ingredients you must have in order to increase your sales and making your business a success.

Michael Stelzner published an article on how content can help your business grow. It is a summary of an interview for the Social Media Marketing Podcast. They talked about how you can produce great contents, use it on your blogs and share it through social media outlets like Facebook, LinkedIn, Pinterest and Twitter. There are many helpful takeaways from this article, so to learn more about this, read his full article which also includes a video of the interview, entitled "Blogging for Business: How Content Can Improve Your Sales."

Always keep in mind that blogging boils down to the quality of content you have. It is imperative that you only produce quality content that educates, "resets the buying criteria" and is a resource that's worth reading and sharing. Your content should embody knowledge, entertainment, creativity and relevance. You should be able to capture the attention of your audience, and influence their minds through your words.

It is also essential that you share your content to all relevant platforms possible. Utilize all resources, such as article directories, social media groups and online forums to spread your contents. Great quality content that's well administered, can improve your online presence and SEO rankings - which in turn can give you more leads and more sales for your business. By accomplishing successful business blogging, you are demonstrating to your industry and to your marketplace that you are an honest, trusted and reliable brand worthy of their business.
Inbound Team is Georgia's Digital Marketing Agency specializing in helping businesses grow through inbound and digital marketing.
Inbound Marketing Services
are available for companies that want more leads and want to accelerate their growth.