Content marketing (or education-based marketing) is essential for your business if you want to be found in your crowded field. Not only is it one of the best ways to promote your business, it is also a strong strategy to draw in your audience. With the help of social media, you can now spread your content across all platforms.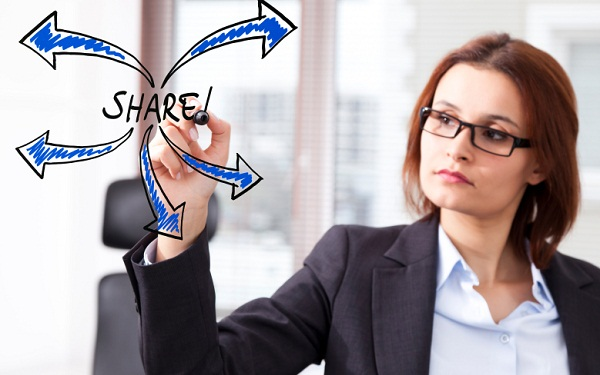 If you're a savvy business owner, C-level executive or marketing professional, you need to be taking strong advantage of the benefits of social media. Since both the young and old are actively using and communicating with social networking, it is the best place for your business to be to educate your prospects about the advantages of your businesses.

Through social media, you can interact and engage with your potential customers. This is a tremendous platform to find out what your prospects and customers like and don't like about your industry's products and services. You're also given the opportunity to educate and inform people about your business as they search for answers and engage in discussions. With your content's availability to be easily shared by the click of a button to their entire network - you increase your exposure online, giving you chance to be "endorsed", recommended and introduced to a new base of prospects.

Social media is also a way of advertisement – if done correctly. It can help increase brand awareness for your company, help build a stronger relationship with your loyal customers and can improve your ranking with search engines. Your business blogs help boost your company's integrity and reputation, making it more visible and trusted. A good social media strategy will definitely help level the playing field for you amongst all the larger "bigger budgets" you may have to compete with.

Be aware that each social media platform has different rules and traits. Don't make the mistake that you can generalize, or consider Facebook to be the same as LinkedIn, for example. Familiarize yourself first with each of the social networking sites you plan to engage in. Spend some time researching on these sites – ask questions, post comments, invite to connect with others first. Become part of the community before you decide to just "figure it out as you go"!

Janet Aronica wrote an article entitled, "How to Make B2B Content More Shareable", which will give you an idea of what you can do to make your content more "sharable" to each social media platform. She included five social media sites namely, Facebook, Twitter, Pinterest, Google+ and LinkedIn. So if you are using (or plan to use) any of these social media sites to share your website's content, I recommend reading her full article to learn how to use these sites to their fullest potential for your business.

Social media is the best way to champion your business. Keep in mind that whether or not you use social media for your business, achieving success boils down to the quality your website's content. Always make sure that your content is relevant, informative and entertaining. Business blogs reflect the products or services your company offers, so it is imperative that you produce helpful quality content. Most importantly, make sure that it is easily accessible so that your information can be read and shared by your targeted audiences.
Inbound Team is Georgia's Digital Marketing Agency specializing in helping businesses grow through inbound and digital marketing.
Inbound Marketing Services
are available for companies that want more leads and want to accelerate their growth.