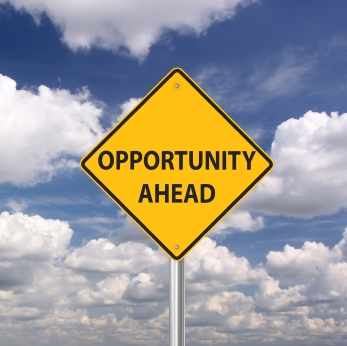 If you're not actively using LinkedIn to build relationships, educate your network and generate exposure and leads – you're missing out on the action. In business, you always want to be where your prospects and clients are, and for the most part, they're probably in social communities such as LinkedIn.

Business Owners, Marketing Managers and other business professionals are embracing social communities to connect with people who are likely to be good prospects, as well as clients and colleagues. Sites such as LinkedIn, make it simple and easy to keep in touch with people, and check out their "updates" and activities.

Far and away, the best social networking site for professional networking is LinkedIn. This social media forum is perfect for professionals to connect and stay connected with those they need to stay in touch with. LinkedIn offers their members the opportunity to have an online rolodex of contacts which can be accessed from your profile, and on the go with the LinkedIn mobile app.

But if you're new to LinkedIn and looking for some help, here are some tips for you from Patricia Redsicker based on the book by Brian Carter, LinkedIn for Business:

1. Set Up a Weekly Routine


Promotion—Post new content to LinkedIn groups, your company page and your profile (minimum 30 minutes, maximum 2 hours).
Answers—Look for new questions to answer in LinkedIn Answers (minimum 15 minutes, maximum 2 hours).
Groups—Participate in LinkedIn groups and reply to posts where appropriate (minimum 15 minutes, maximum 2 hours).
Other content marketing—Produce new content for LinkedIn such as articles, white papers and infographics (minimum 1 hour, maximum 8 hours).
Networking—Search for journalists, media and industry peers, accept connection requests and initiate connections with others (minimum 1 hour, maximum 3 hours).

2. Generate Leads With LinkedIn Groups

As with all social media activity, remember that it takes multiple "touch points" on LinkedIn to make an impression, so patience is the key. One of the best ways to get leads is to post discussions and comment on other posts in relevant groups. Stand out in the group by positioning yourself as the expert. You can accomplish this by voicing customer needs and challenges more accurately, and then sharing information, tips and news to help them. The key is to remain visible by being a valuable resource.

3. Create and Optimize Great Ads


Target your audience. Focus like a laser on who they are.
Choose creative images and ad copy to get the message across to this target. Create 5 to 10 versions of the same ad (each containing different images, text and headline) so that you can find the best ideas and combinations.
Run and test various ads and analyze the results.
Once you analyze the data, look at your key metric (e.g., click-through rate) and determine your audiences' responses. Using this information, decide what you should focus on to duplicate the success of the best ads and what should be eliminated.

4. Find New Customers.

There are additional places you can find potential customers—in the newsfeed and from existing connections. Many people completely ignore the newsfeed, but you can filter it by new connections. If you see that one of your contacts has just connected to someone you'd like to connect with, now is a good time to get that introduction.

If you want to find out more about LinkedIn and Mr. Crater's book, you can read the full article here: 4 Ways to Profit From LinkedIn.

As you've probably begun to find out by now, social media is one of the great ways to promote your business online. Keep in mind to regularly communicate, interact and respond with your audience to help gain prospect's trust, maintain customer loyalty and encourage brand awareness.

Are you using LinkedIn for your business? Leave a comment and share your best LinkedIn tip with us!
Inbound Team is Georgia's Digital Marketing Agency specializing in helping businesses grow through inbound and digital marketing.
Inbound Marketing Services
are available for companies that want more leads and want to accelerate their growth.