In the last blog post we discussed some of the best channels available to attract visitors to your website. Now you know how to get visitors to your website, let's take a few minutes and determine if it has the elements needed for those visitors to become leads.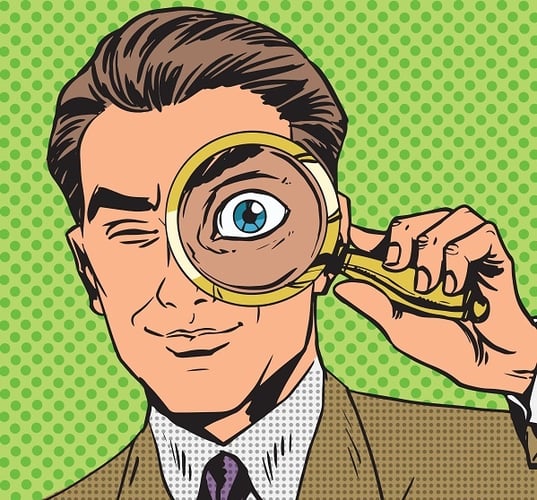 2. Convert Prospects to Leads
Take a look at your current website and ask yourself the following questions:
1. Is your website optimized for mobile?
Over half of all website visits come from a mobile phone or web-enabled device. If you have a website and you want to cut out half your visitors, make certain your website doesn't work on mobile.
Mobile is critical to your business and will continue to be so. Help visitors have a good experience on your site when they're visiting from their mobile devices by ensuring your site is mobile friendly and responsive.
2. Is your website easy to navigate?
A great website has well thought out navigation. Think of the general path you want a site visitor to take. When the navigation's clear, visitors will stay longer on your site and will be more likely to become a lead.
Think through the structure of your website so it all makes sense in a logical flow. That way, when visitors come to your website, they will have an easier time navigating to the information that's most relevant to them.
3. Is the message clear?
Your website has the best chance to leave a good and lasting impression on your visitors when you have an uncomplicated and clear-cut message. To have a successful and engaging website, you need simple and clear communication of your company's product and purpose.
Will a visitor understand what's special and remarkable about your business from looking at the website? Make certain your website's purpose is clear on your home page and landing pages so it will deliver valuable leads and sales.
4. Do you have an offer?
When a visitor comes to your website, what action do you want them to take? What will get their attention and entice them to provide their name and email so you can follow up with them further?
To get visitors to take action, you need effective calls-to-action, or CTA's. These are an essential part of any website and will help direct visitors to take the action you desire.
Your website is competing with over 1 billion other websites in the world, so it must be in top selling condition. Take some time and make the adjustments necessary so every visitor to your website has the greatest chance to become a lead for your business.
If you need help determining how your website is doing, click below and sign up for a Free Website Review.