Salespeople used to hold most of the knowledge about their products and services. They were the educators. These days, buyers do their own research, read online reviews, and talk to their peers before ever speaking to a salesperson.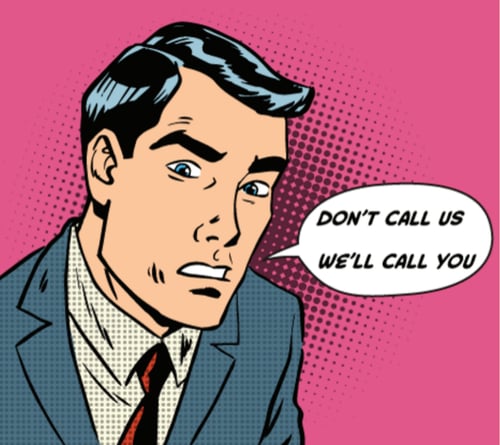 Buyers hold the power, and today's business to business buyers respond best to a consultative sales process.
Companies, marketers, and salespeople have to adapt to this change in consumer behavior. Marketing has made major shifts through Inbound Marketing. Salespeople are now charged with making the shift to Inbound Sales.
Inbound Sales focuses on aligning Sales and Marketing so they are both focused on increasing sales and working together in an inbound world.
Instead of overpowering buyers with your pitch about how great your company or product is, you need to ask questions and listen to better understand your prospect's "pain". Then, use the information you gather to present your services as the solution.
Think about how a doctor asks questions and allows patients to discuss what they feel and then follows up with more questions. It's best to listen to your prospect so you can gather vital information needed to solve their problems.
It's about teaching sales people to use content and buyer intelligence so they can structure sales conversations to reflect the buyer's situation and interests. This helps them know which topics and types of content prospects are interested in and which ones are doing the best job of closing sales. Using this information helps you develop a sales conversation that focuses on the buyer's issues.
In a consultative sales process, listening to prospects and being focused on helping them is of utmost importance. It's about their needs, their issues, and the help they need from you to become educated buyers who trust your business and are comfortable making a purchase.
Inbound Sales is based around this premise:
Each prospect has a unique journey to follow in their buying process.
It's the inbound salesperson's job to facilitate this journey.
Build your inbound selling skills using the Inbound Sales Super Guide. Download the guide and make the shift to Inbound Sales today.
Content Marketing & LinkedIn Strategist at Inbound Team
Inbound Team is Georgia's Digital Marketing Agency specializing in helping businesses grow through inbound and digital marketing.
Inbound Marketing Services
are available for companies that want more leads and want to accelerate their growth.