Recently, we compared inbound marketing with trade shows. Then, I came across a great article from our friends at Square2 Marketing about how to maximize trade show success with inbound marketing.
If you attend your industry's top trade show, you may invest $10,000, $20,000, or more. Do you want to spend that money for your people to stand around in a booth and collect business cards? Or, would you actually like to get some real leads and have that event pay off?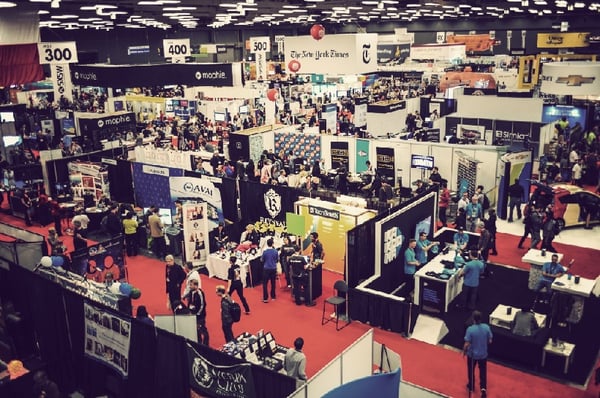 Inbound marketing can help you have a completely different experience at your next tradeshow. If you take an inbound approach, it will be money well spent.
Planning is key for your event to be considered a real success. You need to start planning for your event 8-12 weeks in advance.
Create your schedule first. Start backwards from the day of the event, and plan your pre-show, in-show, and post-show marketing tactics. Once the plan is complete, assign the individual tasks to your team.
Inspired by the Square2 article, I made a handy checklist you can use for your next trade show. If you need help with any of this, don't hesitate to call and talk to us—inbound marketing is our passion!
Content Marketing & LinkedIn Strategist at Inbound Team
Inbound Team is Georgia's Digital Marketing Agency specializing in helping businesses grow through inbound and digital marketing.
Inbound Marketing Services
are available for companies that want more leads and want to accelerate their growth.