How do you search for answers when you have a problem you need to figure out? If you're like me, you type your question into Google to find the information you need.
Your buyers do the exact same thing! Over 70% of buyers turn to Google to search for answers when they realize they have a problem and are trying to find a solution. Google processes over 3.5 billion searches a day!
However, not all the content those searches return is good. Content that focuses on a product's features, isn't easy to find, and doesn't provide the answers to the questions buyers have, will drive them to find their answers elsewhere.
But if that content addresses buyer's needs, provides solutions to their problems, and differentiates from the competition by showing why a product or service is the perfect solution to their issues, buyers will devour it and crave more.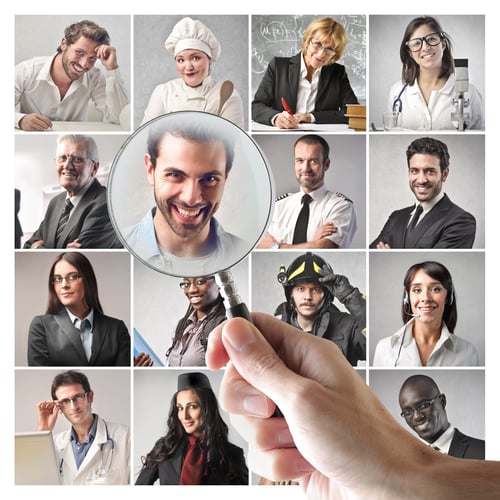 Focusing on the needs of your buyers by having content that is both engaging and relevant is rewarded with their attention, and if buyers find your product or service to be a fit, their business.
But this kind of high quality content that is buyer-focused can be difficult to create. Below are 3 things you can do to create the kind of content your buyers will love!
#1 Know Your Buyers.
To create content that will attract and inform, you must understand who your buyers are, what they want, what they like, and what they dislike. To get information like this you need to spend time developing your buyer personas.
We have done a lot of the ground work for you with our Precise Prospect Profile Kit. It requires some work, but will be well worth the effort. The better you know your audience, the easier it is to create the kind of buyer-focused content you need to win their business.
#2 Know Your Buyers' Most Pressing Issue, Pain, or Desire.
Understanding the predominant problem that has brought your previous buyers to your door -- especially your best and most profitable ones -- will help you create content that attracts more of those kinds of buyers.
Invite and analyze feedback from these buyers to ensure more content is published around the topics that are affecting them. The better your understanding of what is driving people to seek out products and services like yours, the better your content will be.
#3 Talk About Benefits Not Features
Your content needs to focus on benefits, not features. It will fail if you use it to talk about the features of your product.
A feature is something that is in a product and a benefit is something your customer gets from a product. When you focus on telling your buyers about the most important benefits they will get from using your product or service, they won't be able to get enough of the information you produce.
So there we have it, three things you can do to ensure you are creating content your buyers will love.
Creating buyer focused content includes: Understanding who your buyers are, knowing their most pressing pain or desire, and talking about the benefits they will get from using your product or service. Do this and you will create content that is buyer-focused that is valuable and engaging, and has the greatest potential of turning those buyers into customers.
Takeaways:
Develop your buyer personas to understand who your buyers really are.
Address your buyer's pain points and desires with your content.
Talk about the benefits your buyers will achieve by using your product or service.
Content Marketing & LinkedIn Strategist at Inbound Team
Inbound Team is Georgia's Digital Marketing Agency specializing in helping businesses grow through inbound and digital marketing.
Inbound Marketing Services
are available for companies that want more leads and want to accelerate their growth.