LinkedIn is the social network where business professionals are spending their time. You can generate leads, build relationships, improve your reputation, gain insights, establish thought leadership, build online communities, and so much more.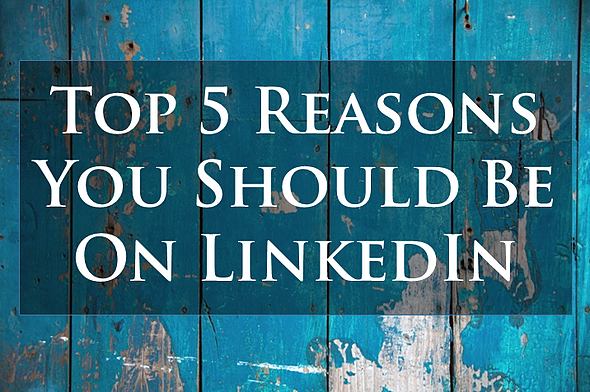 In today's business world, relationships are more important than ever and professional networking has never been as critical and necessary as it is today. Here are a few reasons everyone should be on LinkedIn.
Show others who you are.
A LinkedIn profile shows people who you are, what you know, where you've been, what you've done, and what you are interested in. Showcase your abilities and let people know why they should hire you or do business with you. A great profile lets others see not only your professional side, but your personality as well.
Get noticed.
To be found, you should be where other professionals are searching for you. That perfect company or perfect client could be looking for someone like you right now on LinkedIn. People change jobs, switch careers, and start new businesses all the time. Being active on LinkedIn will allow opportunities to come directly to you.
Connect with others.
LinkedIn was built for networking. Connect to the people you know from school or through work. You can also discover key people that could help you get your foot in the door or could potentially be great clients.
Share what you know and learn from others.
Join groups with the same interests, where you can share information and discuss ideas. Learn more about your specific niche from renowned people within that industry. Answer questions and demonstrate know-how to build your reputation and help others see you as an expert.
Generate leads.
Connect with prospects on LinkedIn. Research ideal prospects and then nurture the relationship by sharing content. Offer a free e-book or whitepaper and, using a call to action, direct them to download the information giving you a warm lead. Continue to provide them with great information to move them down your sales funnel.
LinkedIn is by far the most important social network for business professionals.It is the platform that is serious about business with people that are passionate about their professions. You need to be on LinkedIn to take full advantage of all it has to offer. So tell me...what's stopping you from being on LinkedIn?
p.s. Feel like your profile isn't as good as it could be? Click the button below to get a FREE LinkedIn Profile Review.
Content Marketing & LinkedIn Strategist at Inbound Team
Inbound Team is Georgia's Digital Marketing Agency specializing in helping businesses grow through inbound and digital marketing.
Inbound Marketing Services
are available for companies that want more leads and want to accelerate their growth.