Inbound marketing is about producing relevant, helpful content and placing it on the web where your ideal prospect can discover it. Inbound marketing is not just about getting traffic to your website, it's about drawing people in who are actually interested in what you're selling.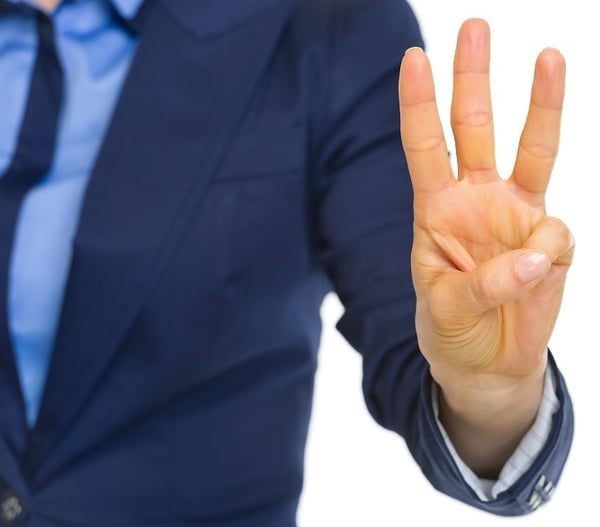 Inbound marketing will help you attract the right people through the use of blogs, keywords, and social media that feature content relevant to your target audience. And if you create the right content, the right people will come.
Before creating any piece of content, you must have a clear picture of the following:
Who your buyer personas are.
The characteristics, demographic attributes and personal interests that influence their buying behavior.
If you have not done so already, create a precise prospect profile for your persona(s). Use the Precise Prospect Profile Kit to help clearly define who your ideal prospects are so your marketing will have success.
Let's take a look at the top three strategies that will help your inbound marketing to be successful:
Blogging
Inbound marketing is a strategy that is most successful when done consistently. The most important part of that strategy is your blog.
With your blog, you decide what information you provide your readers and how often you distribute it. The information you provide needs to address your prospects frustrations with the clear solution being your product or service.
You need to blog for two reasons:
To get readers who learn to seek you out for your expertise.

To get others to link to your material…thereby bringing more readers who will learn to seek you out for your expertise.
Search Engine Optimization
Search Engine Optimization (SEO) is an integral part of inbound marketing. You don't have to know everything about SEO, but you do need to know what the right keywords are for your market and how to use them effectively.
The goal is to increase your search rank. You want to be on the first page of search results when internet users type your keywords.
SEO can be tweaked and worked on to help your visibility. Over time, you will be able to determine what your effective keywords are, the words that are bringing visitors to your site.
Social Networking Platforms
There are many social media platforms out there. Start with two or three and build from there. Don't assume more is better.
You should only have as many social media profiles as you can manage. Your main goal needs to be to promote your brand and distribute content, but don't forget that these platforms are interactive.
They invite a conversation with the internet visitor. That's something you never want to lose sight of.
In my next post, I will talk about the next steps you need to take to convert the visitors to your site into leads.
Takeaways:
Know as much as you can about your ideal prospect before you write.
Use blogging to provide answers and to become the expert in your field.
Use keywords to help visitors find your site.
Promote your content on only as many social media channels as you can manage.
Content Marketing & LinkedIn Strategist at Inbound Team
Inbound Team is Georgia's Digital Marketing Agency specializing in helping businesses grow through inbound and digital marketing.
Inbound Marketing Services
are available for companies that want more leads and want to accelerate their growth.