What kind of leads do you want? The kind of leads that seem qualified or the kind of leads that actually turn into buyers?
Inbound Out Marketing combines inbound marketing with targeted outreach. It is the one, two punch your business needs. When you combine inbound marketing with targeted outreach, you reach more prospects, find more leads, and close more deals.
How do you know what will generate leads for your business? Keep reading and I will help you. If you still have questions, schedule a Lead Boost Review.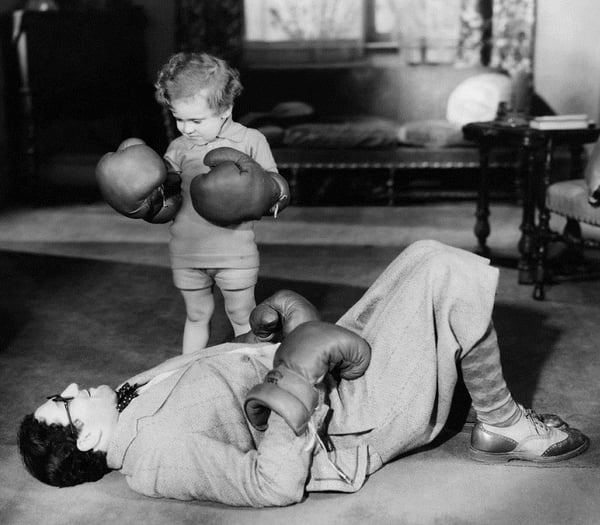 Inbound Out Marketing is not about getting likes or followers. It is a methodology to start conversations with qualified prospects and generate more leads.
Let's get started!
1. Plan your strategy.
If you haven't already, look at your ideal clients and develop a persona for them. Make sure you know the company size, type, job title, etc. that you want to target.
If you want to really develop your personas, use the Precise Prospect Profile Kit. The worksheet and template will help you discover everything you need to know about the ideal personas for your business.
2. Develop marketing content.
If you don't have it already, develop content for each segment of your sales funnel. Create content that builds awareness--pulling your audience towards you, and content that compels your audience to act--building trust.
For top of the funnel prospects, write list posts. For middle of the funnel prospects, write "how to" posts. For bottom of the funnel prospects write posts that help answer your top sales questions.
3. Put together a targeted prospect list.
Find the appropriate prospects for your business. If you are not talking to qualified prospects, the chances of anyone turning into a customer are very minimal.
Do an Advanced Search on LinkedIn by job title, location, company size, etc. to find your target prospects. Tag these prospects in LinkedIn and add them to your CRM.
4. Establish a meaningful connection.
Building meaningful relationships takes time. However, there are definitely some things you can do to save time.
Once you have your list of target prospects created, and you are certain you want to connect with them, there are a few things you can do to make a good first impression:
Look at which LinkedIn Groups they are a part of, join these groups and join in on the discussion. Be helpful by answering any questions you can or commenting on posts in those groups. This will help make you known to this prospect, and others as well.
Most people that use LinkedIn will have a link to their website and Twitter profile. If they have a Twitter account, follow them and retweet some of their content. If they write a blog, share some of their content.
Once you have done this a few times, send them a message through a group you share and let them know you are interested in connecting on LinkedIn.
5. Reach out to those prospects.
Once you have a list of prospects put together, and your prospect has accepted your connection request, it is time to reach out. Targeted outreach gets your quality content directly to the right audience.
Send your new prospect helpful information and you will build the relationship. You will become a trusted advisor before they are ready to buy.
Send emails with links to content you have created--things they would find educational and helpful. Use your CRM and automate follow up tasks to stay top of mind. Remember, persistence pays off!
Still have questions? We love a good marketing challenge. Schedule a Lead Boost Review.
Takeaways:
Inbound Out Marketing generates leads faster and reduces the cost per lead.
Combining inbound marketing with targeted outreach helps your team reach more prospects, find more leads, and close more deals.
Content Marketing & LinkedIn Strategist at Inbound Team
Inbound Team is Georgia's Digital Marketing Agency specializing in helping businesses grow through inbound and digital marketing.
Inbound Marketing Services
are available for companies that want more leads and want to accelerate their growth.