Are you playing to win when it comes to content marketing? The key to content marketing success is sharing valuable and interesting information, consistently, that draws in your readers and keeps them reading.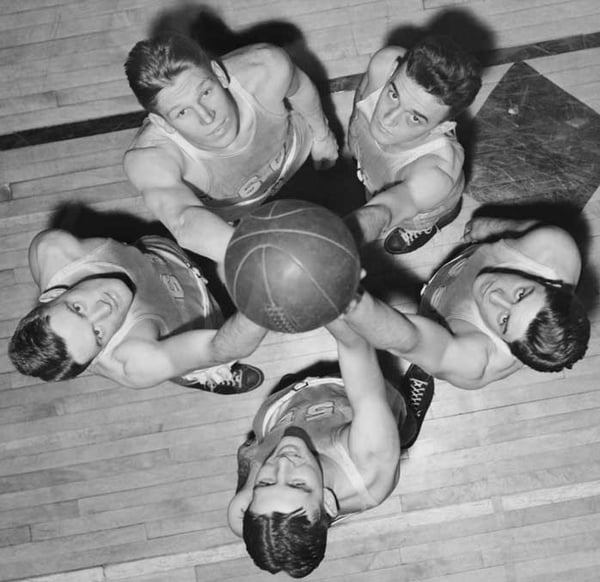 You need a game plan--a process to produce and consistently deliver information your readers will quickly devour. Below are the steps needed to help get you started on your own game plan and win with your marketing.
Follow these 5 steps to become a content marketing MVP:
1. Perform a Content Marketing Audit
Pull all your existing marketing collateral together, such as current web pages, printed material, slide decks, blog posts, advertising, brochures and any old material hidden away in filing cabinets or folders that might be put to good use.
Analyze what you have, how effective it's been, and then consider what objectives you hope to accomplish. Ask yourself, "What is my goal?" With this knowledge, you can determine the gap between where you are and where you want to be and create the content you need to reach your buyer.
2. Create your Content Marketing Strategy
This will provide strategic direction on how your marketing content and content marketing processes will help you achieve your business goals. Your content strategy should be directly related to your business objectives and your customers' needs.
You need to document your strategy. To properly plan content, you should clearly list the goals your business has and then prioritize them. Then, create objectives that help you reach these goals. Review your content and ask how well the content matches or serves these goals and objectives. Then you will have no problem creating meaningful content that achieves your goals because it stays on message.
3. Develop Well-defined Targets
To make content marketing work, you need to understand who you are selling to. Your blogs, email marketing, white papers, videos, e-books, podcasts and advertising all need to speak to your buyer. The best way to keep visitors engaged with your site and company is to set business goals and then create content that helps you meet them. With your goals in place, you can create content that serves those goals.
Determine your target audience and build buyer personas or profiles for each sector you intend to target. You can then build an editorial calendar to plan the content you are going to deliver to each audience.
4. Compose and Distribute Great Content
The content you create will depend on the objectives outlined in your content marketing strategy. Remember to create the kind of content your target audience will actually care about.
Simply creating good content isn't enough, you need to distribute that content to reach people. Your distribution plan will be guided by where your target audience consumes content. Make sure your content is easy to share to encourage more engagement and sharing.
5. Monitor, Measure and Make Improvements
Most important, you need to measure your progress on an ongoing basis. These metrics will provide you with valuable information on what's working and what can be improved upon.
The metrics will also provide insights into developing new opportunities for engagement and content delivery and will guide your strategy and content marketing system moving forward.
By creating great content, developing a strategy, defining your target reader, composing and distributing your content, and measuring your success, you will become a true content marketing MVP.
If you need some extra help creating a content marketing plan for your business, use our Content Marketing Kit. Or you can always give us a call.
Are you a content marketing MVP? Please share the tricks and techniques you have discovered that are delivering the best results for your business.
Content Marketing & LinkedIn Strategist at Inbound Team
Inbound Team is Georgia's Digital Marketing Agency specializing in helping businesses grow through inbound and digital marketing.
Inbound Marketing Services
are available for companies that want more leads and want to accelerate their growth.