When you first sign up for LinkedIn, you are assigned a default URL that includes your name, dashes, slashes, and numbers that is really hard to remember. But LinkedIn allows you to customize your URL and create something unique and memorable.
I recommend you choose something that uses your first and last name and is easy to remember. Your name must be different from every other LinkedIn member, so use your middle initial or middle name if your name has already been claimed by someone else.
Your public profile URL is easy to change, and helps you look like an experienced LinkedIn user, so I don't want to hear any excuses!
Step 1:
Move your cursor over Profile at the top of your homepage and select Edit Profile.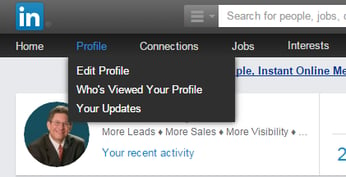 Step 2:
Click the gear icon next to your URL link under your profile photo. It will be an address like www.linkedin/in/your-name/92/510/448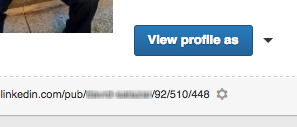 Step 3:
Under the Your public profile URL section at the top of the right sidebar, click + Create your custom URL.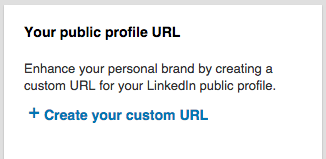 Step 4:
Type the last part of your new custom URL in the text box and click Save.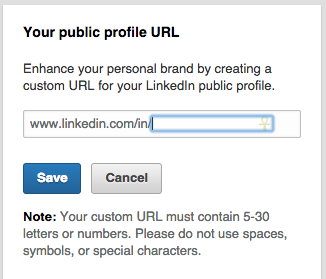 You will no longer look like a LinkedIn newbie and the URL will look great whenever and wherever you post it.
If you are interested in having us review your LinkedIn profile, click the button below, and we'll provide you a Free LinkedIn Profile Review.
Content Marketing & LinkedIn Strategist at Inbound Team
Inbound Team is Georgia's Digital Marketing Agency specializing in helping businesses grow through inbound and digital marketing.
Inbound Marketing Services
are available for companies that want more leads and want to accelerate their growth.