Inbound Marketing—It's marketing with a magnet, not a megaphone. Communication that acquires customers by attracting and nurturing with exceptional content. Information that helps them and doesn't constantly interrupt them with "Ooh, ooh, look at me ..." noise.
It seems like new marketing tactics get invented every day—some of them will actually help you get more great leads. Read on, and I'll show you how tactics you've heard about are used in Inbound Marketing.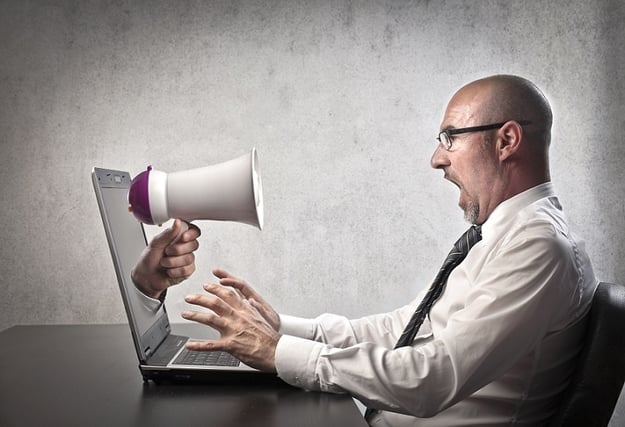 How does it work?
Think of your sales and marketing process as a funnel. Fresh prospects come in at the top of the funnel, happy customers flow out the bottom. As a business owner, your goal is to maximize both the number of people you attract at the top of your funnel as website visitors and the number that become satisfied customers at the bottom.
Create remarkable content for all stages of the buying cycle
Before potential customers can find you, you must first create content that attracts them to your site. It's called content marketing because it uses content to attract visitors and increase traffic.
What are some examples of content? Really, it's anything you create that can be read or downloaded on the web:
Blog posts
Videos
Infographics
Tools & Apps
Slideshare

Podcasts
eBooks
Whitepapers
Cartoons
Google loves content and just having the content will naturally start to attract visitors. Still, there's more to do for full Search Engine Optimization (SEO).
Get found by people who need your products and services
Social media marketing and search engine optimization drive prospects to your website. Optimizing keywords targeted to your desired audience will ensure your content is found by online users who are actively searching for the information you are providing. And social outreach lets you connect with prospects wherever they hang out on the web.
Convert visitors to leads and leads to customers
Landing pages allow visitors to share their contact information with you and help you identify the type of content they are interested in. Calls to action also help convert website visitors to leads and customers.
And please, don't get email addresses and then ignore your fresh new prospects. Use email to continue to add value and nurture your leads.
Analyze and adjust your marketing tactics
Monitor your results and adjust your tactics and messages.
Wrap Up
Inbound marketing puts your company squarely on the path of your customers' decision making process. Use inbound marketing to deliver the perfect message, at the right time, in the right place, for the right person, at the right price.
Inbound Marketing does take some work and the right tactics vary from one company or industry to the next. Visit our Lead Investment Calculator for an estimate tailored to your specific situation.
Takeaways
Inbound marketing tactics help potential buyers find your business when they are ready to buy.
Use inbound marketing to increase the number of people who enter the top of your funnel as well as the number who flow through and become customers.
Create remarkable content to attract visitors and delight them as they move through your sales funnel.
Content Marketing & LinkedIn Strategist at Inbound Team
Inbound Team is Georgia's Digital Marketing Agency specializing in helping businesses grow through inbound and digital marketing.
Inbound Marketing Services
are available for companies that want more leads and want to accelerate their growth.