Inbound Out marketing is a new digital marketing methodology that combines inbound marketing with targeted outreach.
The goal remains the same—Attract qualified visitors to your site and convert those visitors into leads, customers, and brand ambassadors.
The process is fundamentally different and makes Inbound Out marketing a superior choice for most companies. We've fine tuned the best aspects of marketing and sales into one cohesive system that works across industries.
I don't want to simply tell you that inbound out marketing can help grow your business. I want to show you. Read on for proof that Inbound Out marketing will get the leads you're looking for: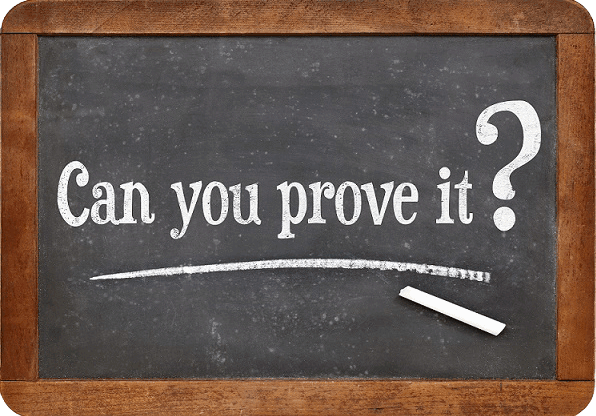 Inbound Marketing Data and Statistics
Inbound marketing is at the heart of a complete Inbound Out marketing process. Let's lay this foundation first and break down why it works.

Inbound marketing is the process of attracting visitors, converting them into leads, closing them into sales, and delighting those customers into brand ambassadors. Your business creates educational content and promotes it in the channels where your target audience hangs out. That's where they see your content, visit your site, develop a connection with your business, and convert into leads.


In this way, you're not interrupting your prospect's lives as opposed to traditional marketing/advertising, like commercials and print ads. You're providing value first and your prospects reciprocate that value by becoming leads.

Here are some inbound marketing statistics and data that reveal the power of this methodology:
Content marketing generates 3 times as many leads as traditional outbound marketing, but costs 62% less. (Demand Metric)


Nearly 40% of US companies use blogs for marketing purposes. (eMarketer, August 2010)

Businesses with 31 to 40 landing pages get 7 times more leads than those with only 1 to 5 landing pages. (HubSpot)

61% of global Internet users research products online. (Interconnected World: Shopping and Personal Finance, 2012)
Companies that blog have 97% more inbound links. (HubSpot State of Inbound Marketing Lead Generation Report, 2010)
48% of marketers build a new landing page for each marketing campaign. (MarketingSherpa)
82% of marketers who blog daily acquired a customer using their blog (HubSpot State of Inbound, 2013)
Other methods can provide value first in exchange for leads and customers, such as promotions and deals. But they don't provide the long term benefits of social media exposure, search engine traffic, customer loyalty, and more.


Inbound marketing can be a vital asset to any company's marketing plan. But there are a few key flaws in the methodology that can leave your business falling behind.
What is Inbound Out Marketing?

Inbound marketing works great, if prospects are actively looking for the information you're sharing. Some prospects aren't actively looking for you. They might not even know that they need your products and services and aren't searching on Google.

In specialized niches, this can be a major hindrance to generating leads. In non-specialized niches, you could be missing out on a lot of potential customers.

Inbound marketing lacks the ability to reach these prospects. Inbound Out marketing fills the gap between your content and the people who aren't actively searching for you.

These visitors want and need to work with you, but just creating content won't get your business in front of their eyes. Promoting it in forums won't do it either. Even getting it ranked in search engines won't help them find you.

Inbound Out marketing gets your content directly to the prospects who need your products and services the most. It's content, promotion, and targeted outreach combined together.

Inbound Out Marketing Closes the Gap
Prospects build trust in you, and they gain an intimate connection with your business. They're interacting directly with a representative who can tend to all of their concerns as soon as they arise. This speeds up the marketing and lead generation process considerably.


Direct outreach creates micro-rapport that leads to greater trust in the quality of your products and services. But it wouldn't have happened without targeted outreach.

Inbound marketing would never reach these people. Inbound Out marketing moves you way ahead of the competition.

Wrap Up
Inbound marketing is one of the best ways to generate leads and grow your business online, but there is a process that works even better for most businesses. It's called Inbound Out marketing.


The targeted outreach component sets it apart from inbound marketing. It lets you reach prospects that otherwise would not have been engaged, giving you a leg up on the competition.

At this point, you may be thinking "This sounds great, but can I afford it?" Use the Lead Investment Estimator to get an estimate for your specific business situation.
Takeaways
The stats show that inbound marketing is an effective marketing strategy, but it is lacking in one key area.
Inbound Out marketing adds targeted outreach to help you engage prospects who can't be reached through traditional channels online or through search.
Inbound Out marketing makes up for what inbound marketing lacks, and sets you apart from your competition.

Lead Generation Strategist at Inbound Team
Inbound Team is Georgia's Digital Marketing Agency specializing in helping businesses grow through inbound and digital marketing.
Inbound Marketing Services
are available for companies that want more leads and want to accelerate their growth.