Have you ever considered publishing a press release about your business? If you're like most businesses, the thought probably never crossed your mind. Want the potential to draw thousands of people to your website? Think about creating press releases for your new product, service, or upcoming event.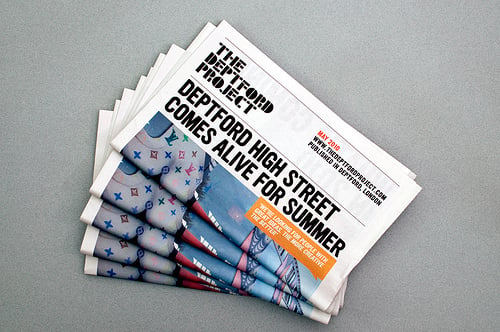 Image by: Eivind Z. Molvaer
The Benefits
The beauty of a press release is twofold – not only are you promoting news about your business to the world, you're also enticing readers to link to your website. Anyone who knows a thing or two about SEO knows that the more inbound links you can generate, the better your website will rank in search results.
If coverage is what you want, coverage is what you'll get! Premium press release distribution services can send your releases to every major news site and search engine on the Web, placing your news squarely in front of thousands of readers.
Proper Format
Writing a press release is a lot like writing an article. Though some press release distribution sites urge you to follow a specific format, the general structure for any press release should be as follows:
Headline: create a catchy headline that's sure to attract attention. Think of the headline as a big announcement that summarizes the purpose of your release in 170 characters or less. The primary keyword of the topic should be included so both the reader and the search engine know up front what your release is about.
Summary Paragraph: sometimes called the "sub-headline," the first paragraph supports the main headline by elaborating on the main point of the press release. It should be a short, concise sentence that is italicized.
Location and Date Line: the city and state where your business is located, the name of the news distribution service shown in parenthesis, and the date of the release should be included.
Body: the body typically consists of two or three paragraphs that each focus on a single idea. Each paragraph should be separated with a blank line between them.
Company Information: a short overview of your business follows the body. This same overview can be used in all press releases.
Contact Details: include your contact information so readers can reach you. This section should include your name, phone number, email address, Facebook, LinkedIn, and Twitter information, and your company's URL.
If you'd like to see a perfect example of how a press release should be formatted, take a look at the B2B Inbound Launches HubSpot Partner Services in San Francisco Bay Area release submitted by Greg Elwell of B2B Inbound.
Distribution Services
There are a number of news release distribution services that publish press releases. Some sites will circulate releases for free, but if you're SEO-conscious and would like to maximize your reach, stick with quality services like PRNewsWire, BusinessWire, MarketWire, and PRWeb.
What kinds of results have you had with press release submission services? Have any stories to share?
Inbound Team is Georgia's Digital Marketing Agency specializing in helping businesses grow through inbound and digital marketing.
Inbound Marketing Services
are available for companies that want more leads and want to accelerate their growth.