Viral Marketing and Worldwide Raves (GF301)
Did you know it takes only a handful of people to create a worldwide rave about your product or service? Be smart about how you present your content, and word about your business will spread like wildfire! Write compelling content and place it in front of people who are interested in reading it. If you generate attention with the right buyers, your marketing will go viral!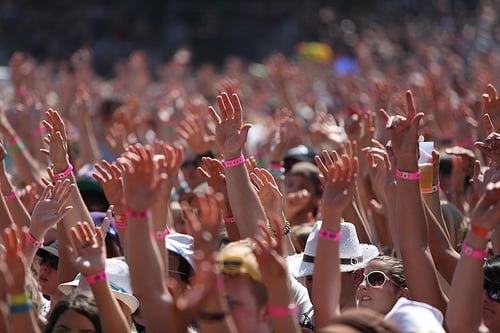 Image by: ausnahmezustand
Write to your buyers' personas
Knowing your buyers' personas is critical for success. Determine the demographics for the buyers you're trying to reach, and then reach out to them. Many businesses make the mistake of writing content around their products. They go on and on about the greatness of their products and why people should buy them. Did you ever stop to think that buyers don't really care? They're not interested in reading about fluff – they're interested in reading about how your product will help solve their problems. Write your content around your buyers' personas and you'll capture their attention.
Earn your buyers' attention
If you get your buyers' attention through cold calling and spending gobs of money on advertising, you're likely to wind up with ticked off ex-buyers and empty pockets. Everyone knows buyers distrust pushy car salesman tactics, so why do so many businesses still use them? Annoying customers into buying your products just won't work. Use your marketing to genuinely help them, and they'll feel compelled to do business with you. Deceiving your customers into buying from you won't work either. If you portray yourself as authentic, they'll feel good about doing business with you. If you dupe them into believing your product's something it's not, you're sure to receive payback in the form of negative publicity.
Spread your message
Shake the world by spreading your marketing message! You want your ideas to be discovered, right? So, go viral by sending them across cyberspace. Remember, you want to gain as much attention as possible. Draw attention on the social media sites where your buyers hang out most. Speak their language by reflecting their personas in your content. Offer up free information that is valuable to them – something that will keep them coming back for more. Being helpful gives them a reason to blog about your remarkable content. As your ideas go viral, you'll be creating your own worldwide rave!
Professor: David Meerman Scott, author of New Rules of Marketing & PR and World Wide Rave
Inbound Team is Georgia's Digital Marketing Agency specializing in helping businesses grow through inbound and digital marketing.
Inbound Marketing Services
are available for companies that want more leads and want to accelerate their growth.